601 Columbia Avenue (Bsmt) Castlegar, BC
250-365-0342
Hours of Operation: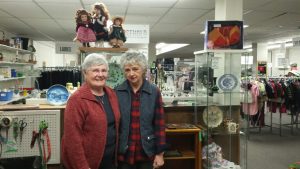 Tue– Sat 10am–1pm
We are closed on every Saturday prior to holiday Monday.
Call for business hours around the holiday seasons.
About
The Thrift Shop is jointly operated by volunteer staff of St David's Anglican and Castlegar United Churches and others from our larger community. Proceeds from the sales support the churches and community initiatives.
We appreciate donations of clothing and household items in good shape and working order, and we accept donations only during business hours.